Inside Fort Smith Montessori
The Montessori School of Fort Smith is the only Montessori school in the River Valley and enrolls approximately 105 students ages 3-15 years. More than fifteen nations are represented within our diverse students body – a trait of our school that we celebrate.
The 2019-20 school year was our 50th serving families in the Fort Smith area. To learn more about our school's history and heritage, please visit the Our History page of this website.
The Montessori School educates the whole child placing equal importance in each area of development – intellectual, social, and emotional. Our classrooms are carefully prepared environments where children are enabled to work at their own pace. These environments are "learning labs" that are bright, warm, and inviting. The manipulative materials promote an interest in exploring and learning, while the multi-age classrooms bring rich and varied educational experiences to the students.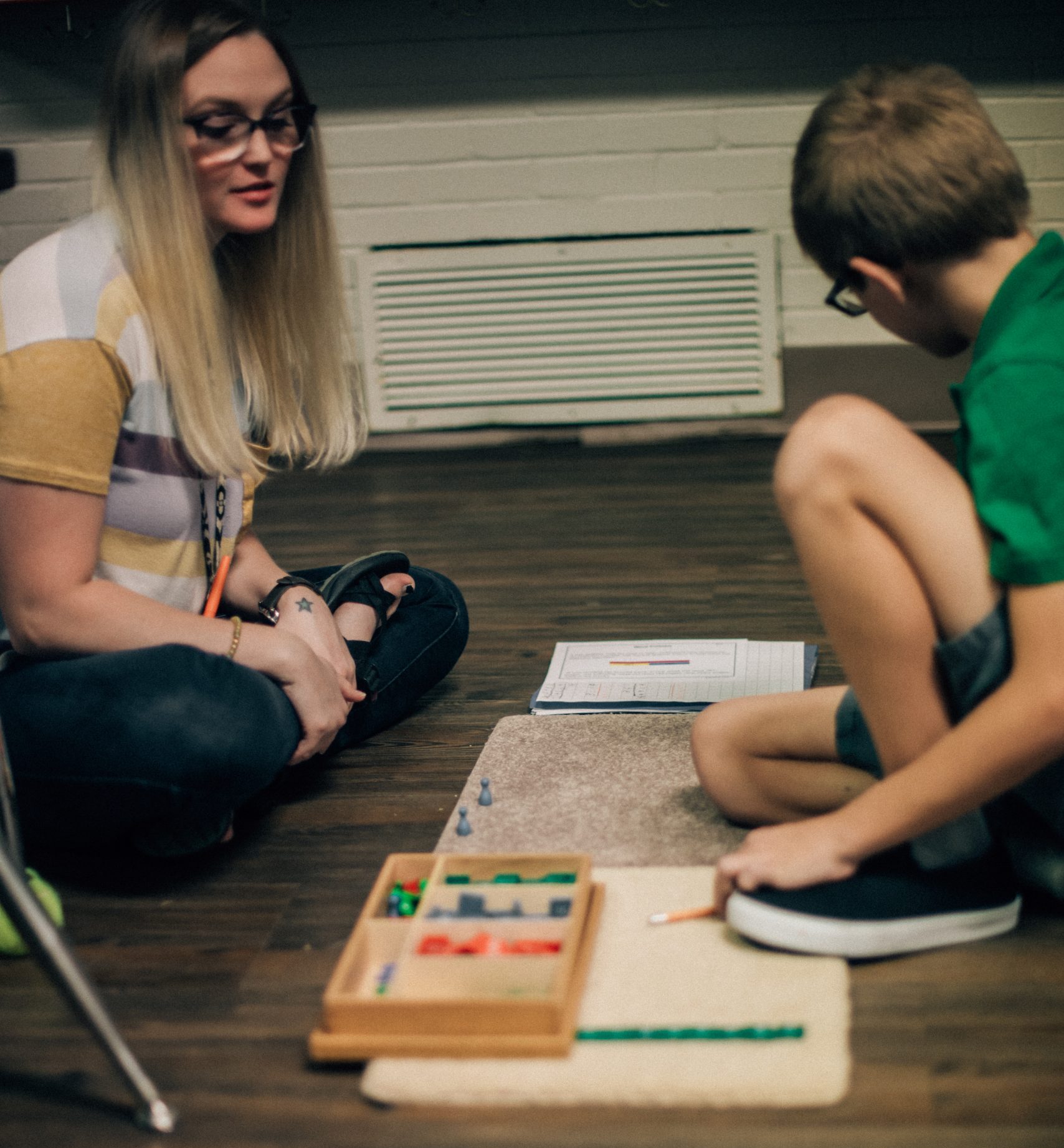 "Averting war is the work of politicians; establishing peace is the work of education."
All of our classrooms are led by Montessori certified teachers who completed their training in Tennessee, Colorado, or Houston. Our Head of School holds her Montessori Administrators certificate from the Houston Montessori Center. These intensive trainings prepare faculty to create dynamic, interactive learning environments which encourage children to learn reason, cooperation, collaboration, and understanding. The Montessori teacher functions as a resource, role model, demonstrator, and observer of each child's development.
The Montessori School is a 501c3 non-profit governed by a Board of Directors that consists of parents and members of the Fort Smith community. The Board is responsible for setting policies and overseeing the finances of the school, while the Head of School implements these policies and is responsible for the day-to-day operations of the school. As a non-profit, private school, tuition and fees cover about 85% of the annual budget. The school relies upon fundraising and tax-deductible donations for the rest.
For more information about the school, or to schedule a tour, please complete this form and a member of our administrative staff will contact you.