Our History
The Montessori Philosophy of Education
In the fall of 1969, Sister Kevin Bopp, a nun at St. Scholastica Monastery opened St. Scholastica Montessori School in the portion of the building that once housed St. Scholastica High School. It was the second Montessori school in Arkansas.
She was regularly featured in the newspaper, on television, and was popular with students and families alike for her Montessori philosophy. During her first schoolyear, she had eighteen students. By 1971, she had more than 100 students and seven teachers. The Southwest Times Record, the local paper, wrote, in 1979, that it was common for new mothers to call her from the hospital to be put on the waiting list. Over the years, Sister Kevin became quite a celebrity around town
Sister Kevin always told families that that an investment in your child in the early years is an investment in them for life. In 1986, Sister Kevin left Fort Smith for a two year retreat in St. Paul, Minnesota where she remains today with the Sisters of St. Joseph of Carondelet (CSI).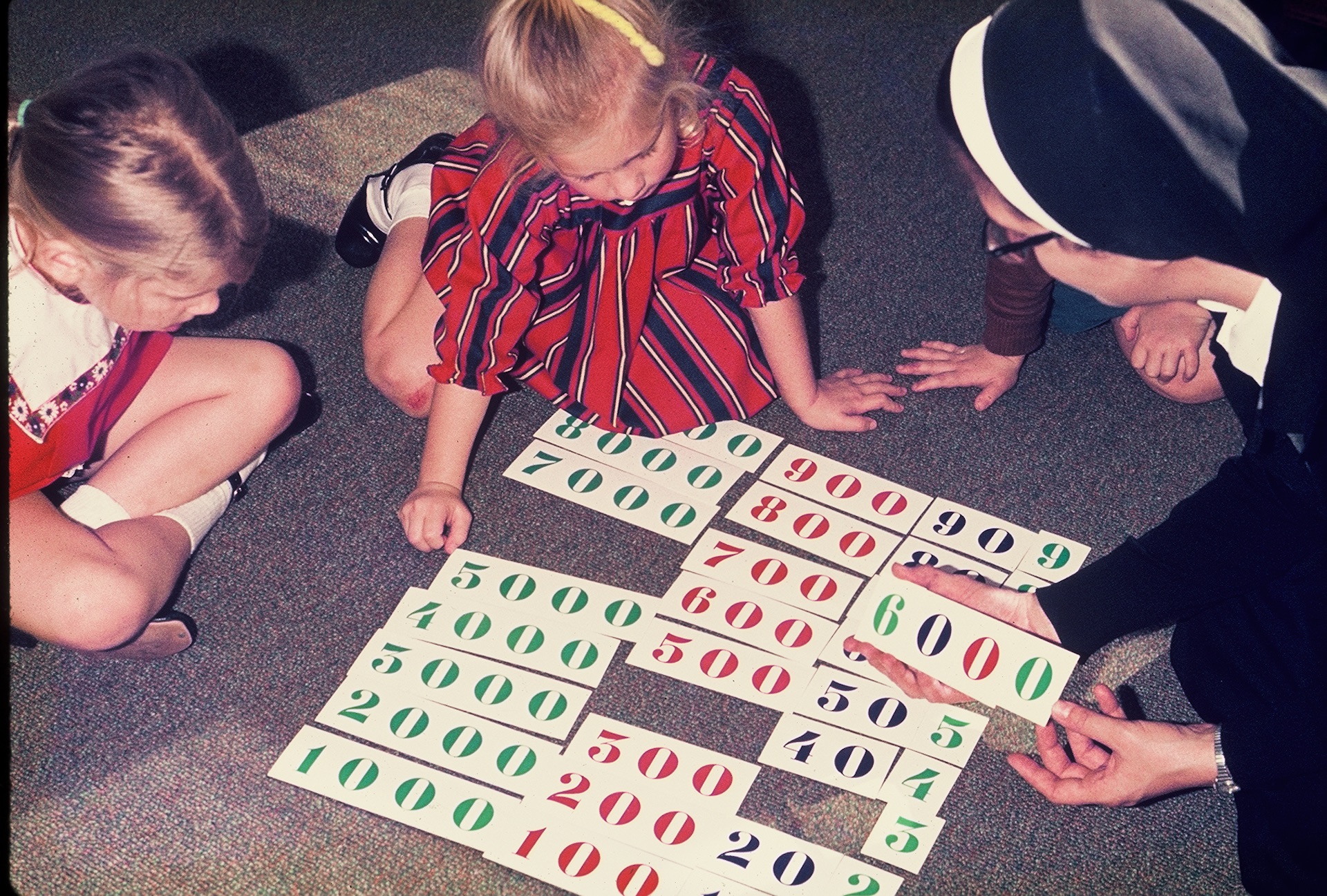 "Let us start with one very simple reflection: the child, unlike the adult, is not on his way to death. He is on his way to life. " – Dr. Maria Montessori
After her departure, the Sisters of St. Scholastica made the decision, in Spring 1988, to close the Montessori school. A group of families who believed in the power of the Montessori philosophy of education came together and purchased all of the materials from the Sisters. They reopened the school as a 501c3 that fall in a house on Duncan Street, where it remained for three years.
In 1991, the Board of Directors purchased a former church at 3908 Jenny Lind Road where it remains today. Over the years, the building has been remodeled multiple times with the most recent renovation in 2018.
When Sister Kevin reflects on her days at St. Scholastica Montessori, she once said, "There were no bad days. It was all just wonderful."
To read a 2015 article about Sister Kevin and St. Scholastica Montessori, click here.
We Look Forward To Meeting You!
Take time to explore our website to learn about our school and the genius behind Dr. Maria Montessori's work. We invite you to tour our campus to see firsthand our student's engagement in their work and their excitement for learning.
To schedule your visit, call (479) 646-7225 or click the button below.
Independence Guides
Download our Independence Guide to learn how you can help your child become more independent at home.
Why Choose Montessori
Learn how a Montessori education can help your child